Per Capita undertakes research and develops policy recommendations in a number of focus areas. Our overarching focus is fighting inequality in Australia. Once our ideas are developed, they are subjected to rigorous peer review, and then communicated widely, both in the public domain and through our own extensive network of senior decision makers in government, industry, and the public service.
Our track record in developing new policy approaches that have been subsequently adopted by government demonstrates our influence.
Progressive Economics
September 22, 2023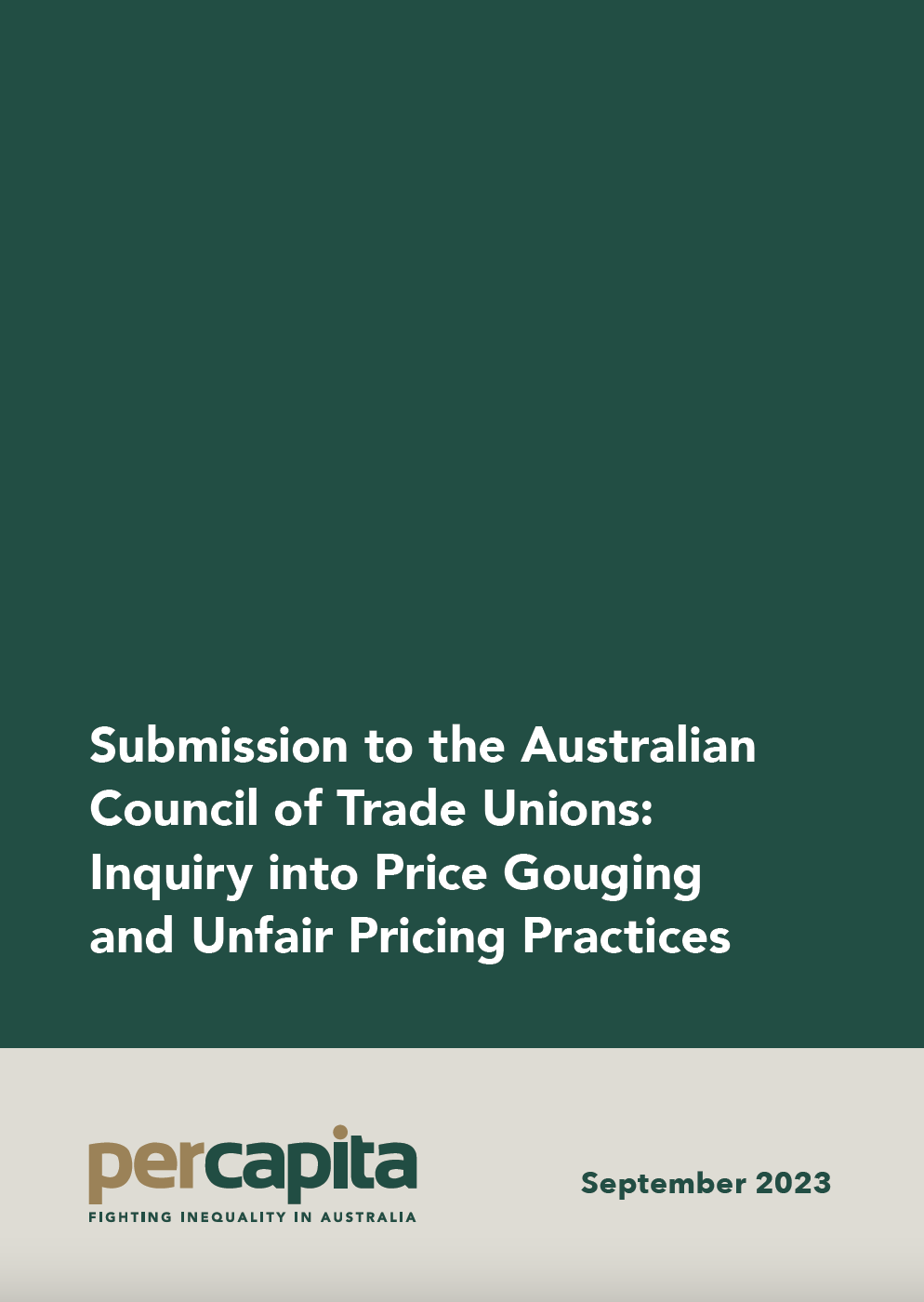 Our submission discusses how the state of competition in Australian industries can harm consumers and workers, and fuel inequality. It advocates for expeditious reforms to our consumer and industrial law, to empower consumers and workers, and lessen the effect of future shocks.
Work and Workers
September 18, 2023
The IT industry says yes to sector programs to solve its skills shortages and give young people a go at better quality jobs
Equitable Housing
August 31, 2023
The impact of short-term rental (STR) platforms such as Airbnb has become increasingly problematic, particularly since the end of the COVID-19 lockdowns, as long-term rental dwelling availability has shrunk, and prices increased.
Per Capita supports the five priority actions outlined in the Interim Report, as well as the Government's commitment to implement them all.
Equitable Housing
August 15, 2023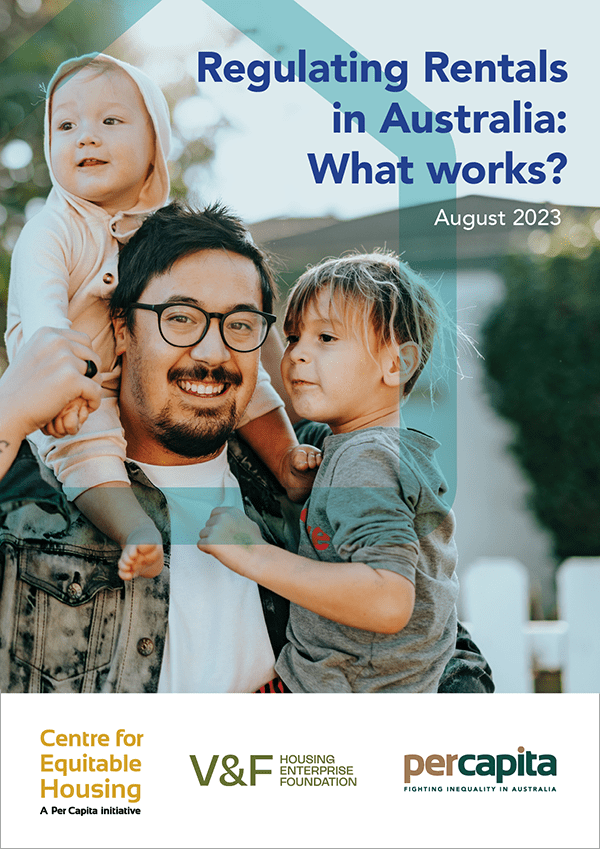 This paper examines the data to establish if there is, indeed, a rental crisis in Australia, and surveys local and international research to determine what would work to improve the experience of renting a home in the Australian market.
Work and Workers
July 27, 2023
Casual employment is meant to be about irregularity, or the absence of a firm advance commitment of continued work. Instead, the real characteristics of casual employment are: low pay, low power, low safety and low security.
Equitable Housing
July 17, 2023
Many of the causes of the rapid increase in rental prices and mortgage costs are national in origin. However, there are many areas in which the Victorian government can work with federal counterparts to address these national level policy issues or work on mitigating some of the effects at the state level.
Equitable Housing
June 22, 2023
This paper explores some of the gendered inequalities within the housing system, based on the Australian Housing Monitor, a recent survey of nearly 4000 people. Differences in how men and women experience affordability, security, and quality of housing are evident across nearly every metric.