An independent public policy think tank working to build a new vision for Australia based on fairness, shared prosperity, and social justice.​
Per Capita — Fighting inequality in Australia
Our Research

Areas
Our research is rigorous, evidence-based and long-term in its outlook. We consider the national challenges of the next decade rather than the next election cycle. We ask original questions and offer fresh solutions, drawing on new thinking in social science, economics and public policy.
Learn more about our research areas

Current Event
December 5, 2023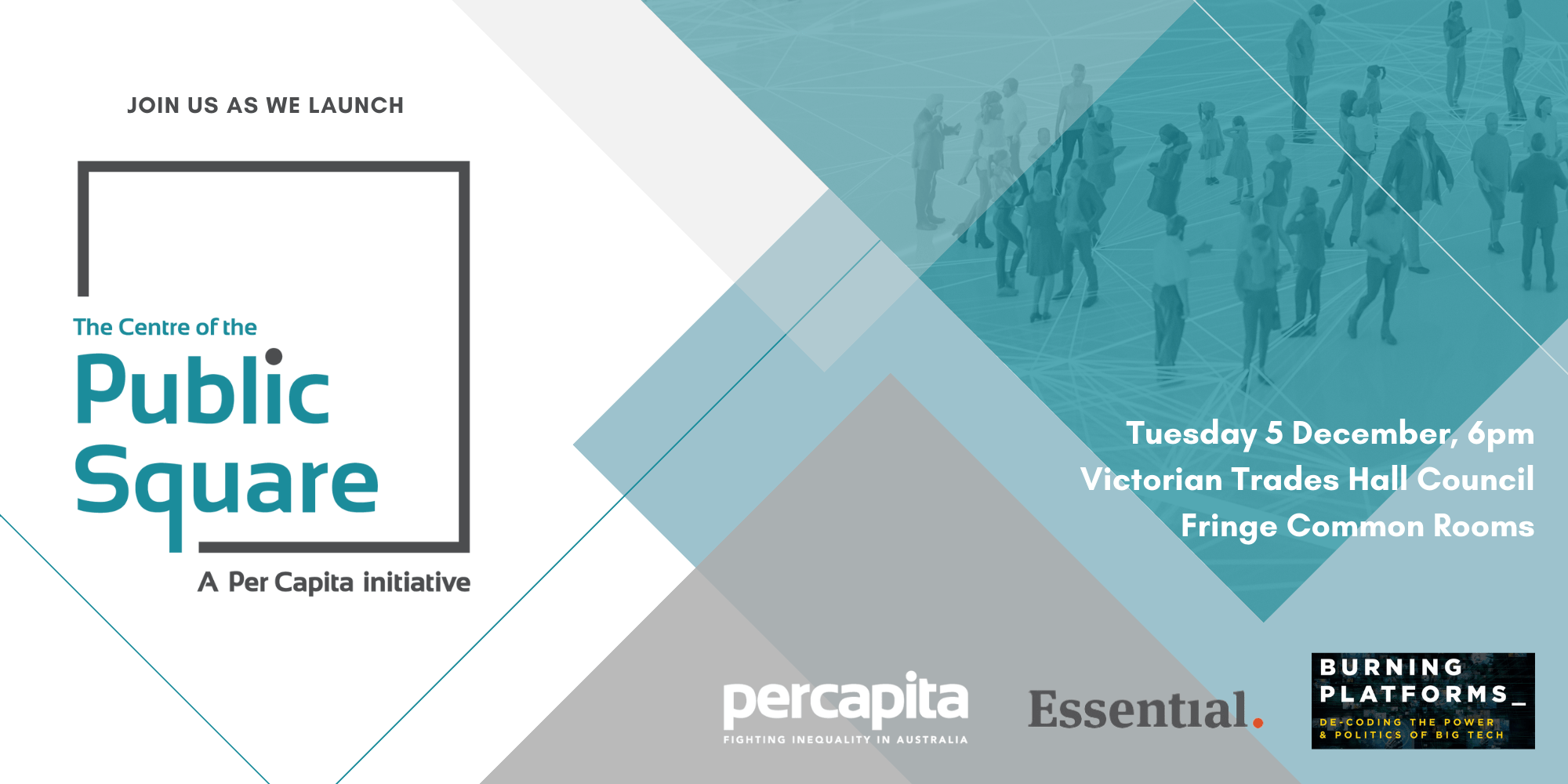 Past Events
October 18, 2023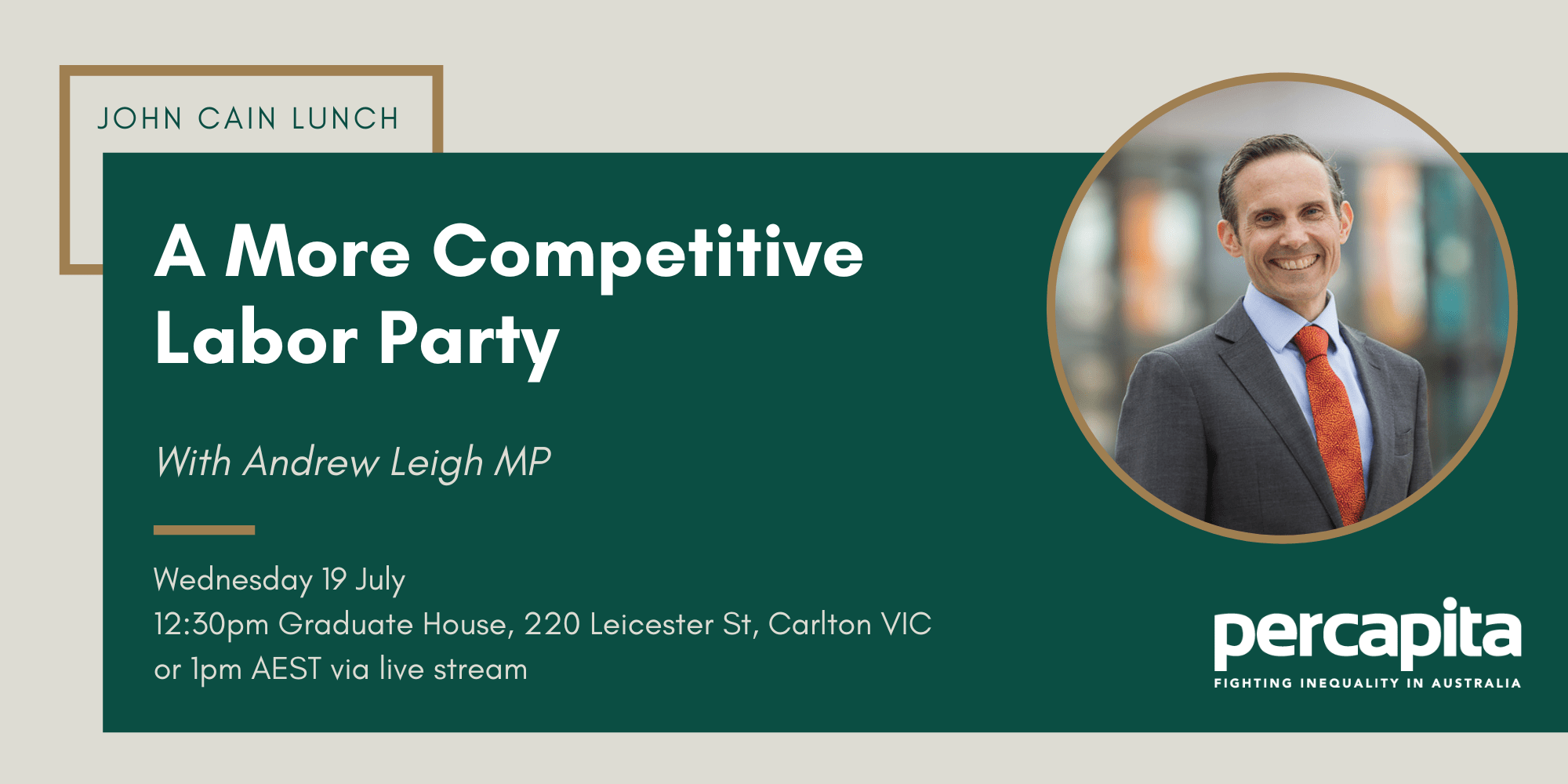 We are a small team having a big impact. You can be part of our team fighting inequality together by donating to our work.