Progressive Economics
September 22, 2023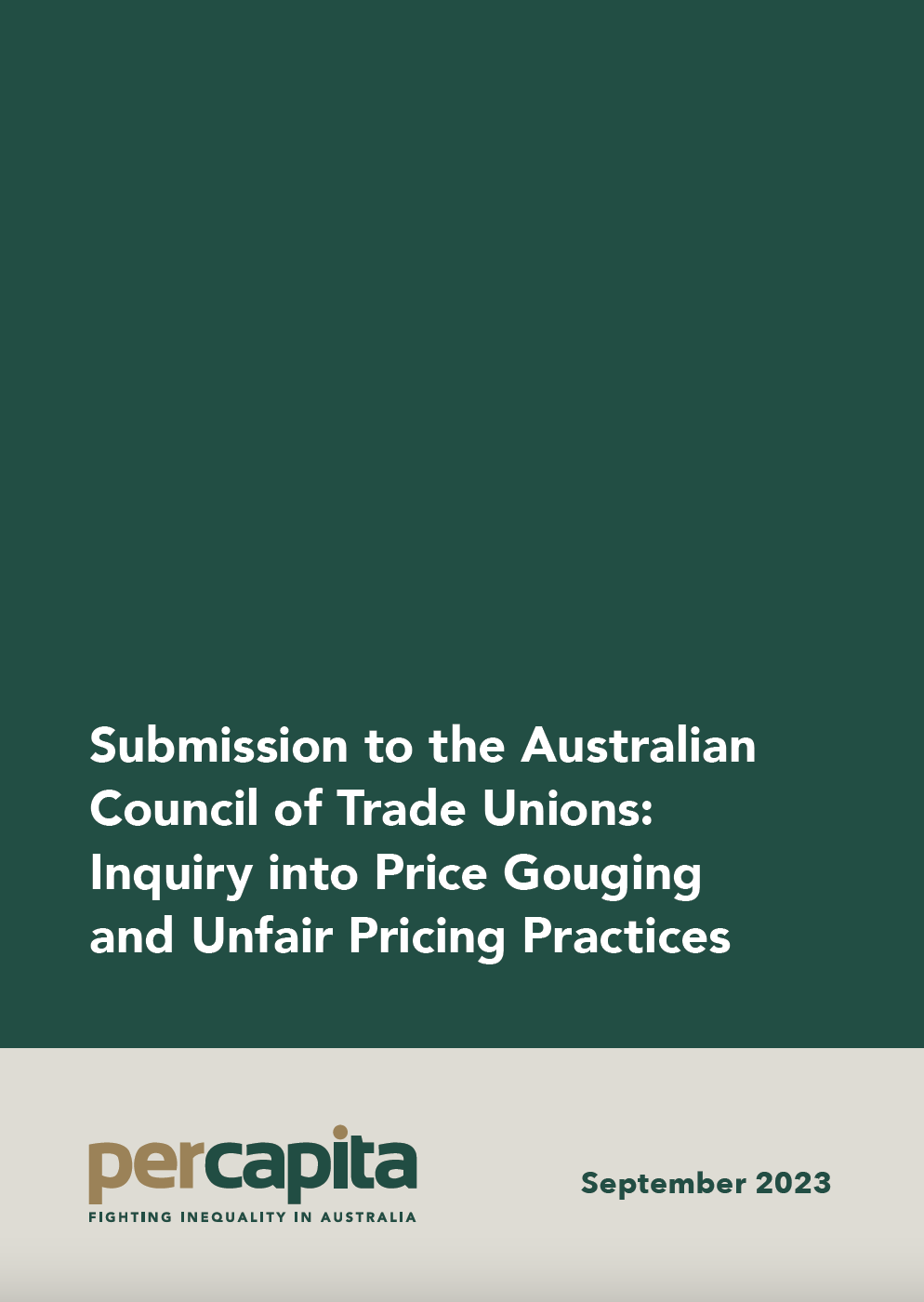 Our submission discusses how the state of competition in Australian industries can harm consumers and workers, and fuel inequality. It advocates for expeditious reforms to our consumer and industrial law, to empower consumers and workers, and lessen the effect of future shocks.
Per Capita supports the five priority actions outlined in the Interim Report, as well as the Government's commitment to implement them all.
Work and Workers
July 27, 2023
Casual employment is meant to be about irregularity, or the absence of a firm advance commitment of continued work. Instead, the real characteristics of casual employment are: low pay, low power, low safety and low security.
Work and Workers
May 26, 2023
This submission covers employee-like reforms; casual workers; criminalising wage theft; stronger protections for workers against discrimination, adverse action, and harassment; and the 'Same Job Same Pay' legislation.
Work and Workers
April 27, 2023
We acknowledge that the Bill is the next step in building a fairer more securing workplace relations system, after years of neglect, and look forward to making further submissions relating to governments agenda of closing the loopholes some businesses use to undercut worker security.
Uncategorised
April 21, 2023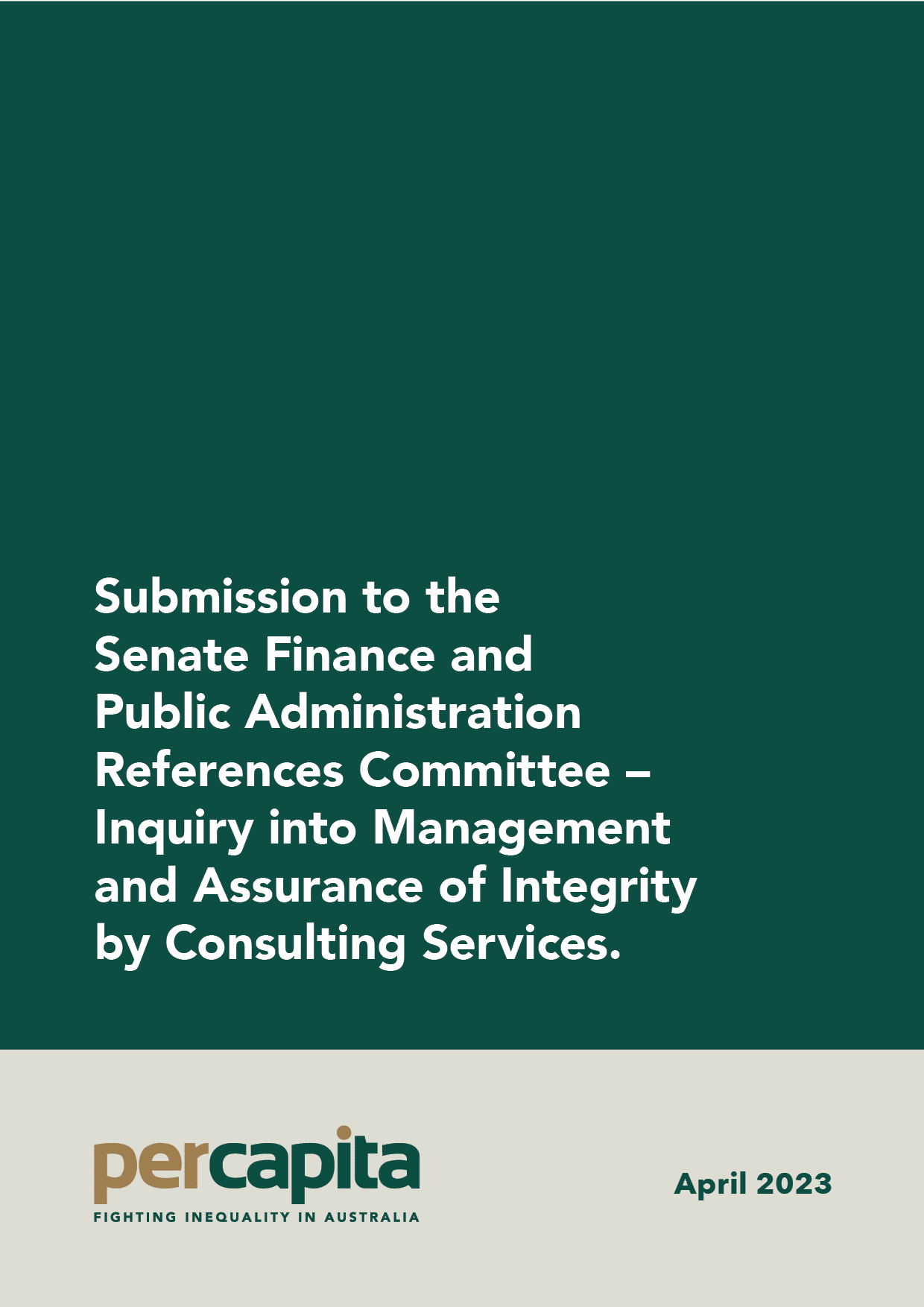 This submission is primarily concerned with outsourcing functions to private consultants, which have historically been within the purview of the Australian Public Service ('APS').
Homepage Feature
November 11, 2022
Per Capita has considered the Bill and is supportive of its aims. Our submission focusses on supported bargaining, single interest employer authorisations and cooperative workplaces. It also addresses some recent criticisms of the Bill.
Homepage Feature
September 13, 2022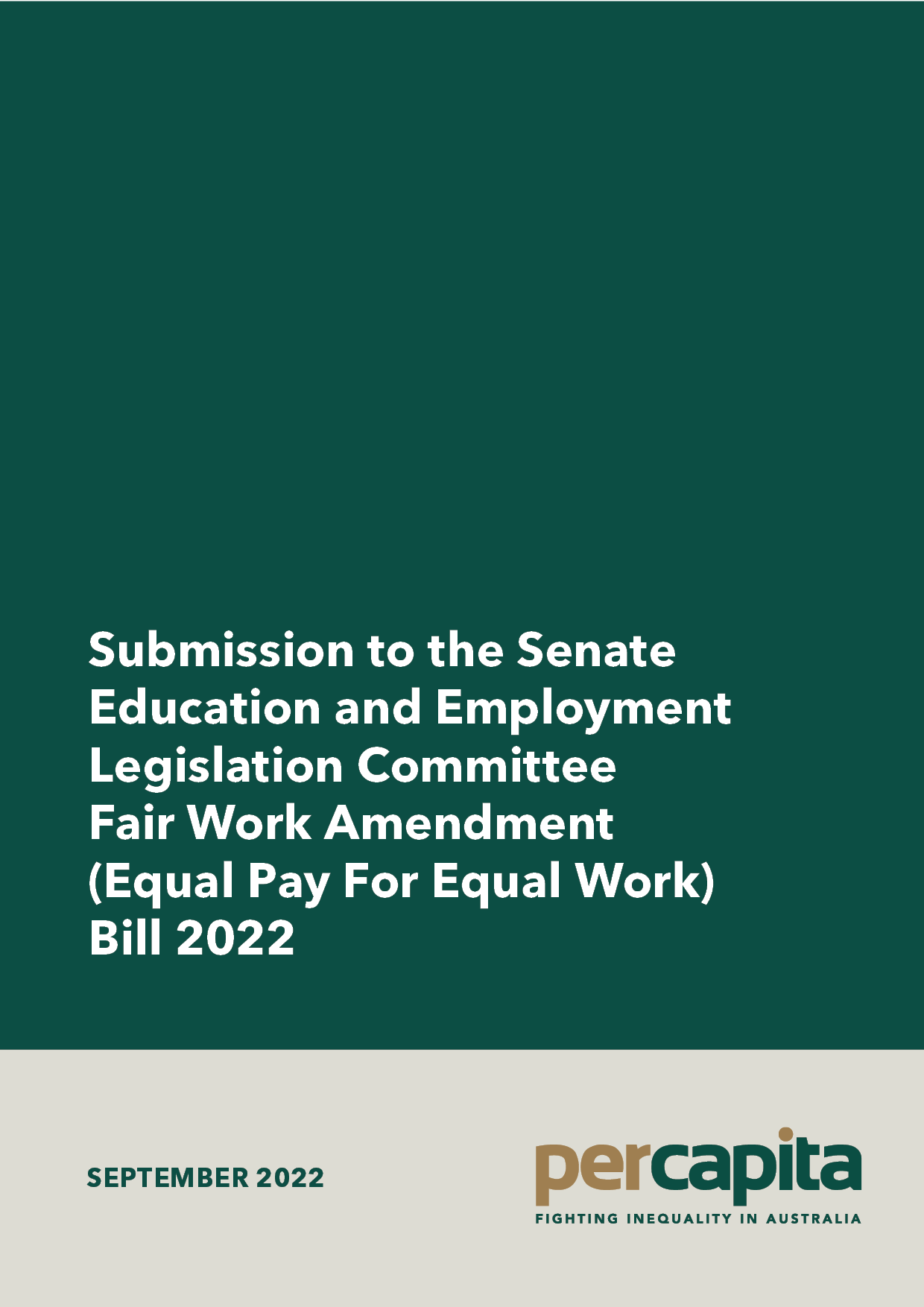 Per Capita has considered the EPEW Bill and finds its scope woefully inadequate to address the problem it seeks to tackle: to 'stop the exploitation and limit the use of labour hire contracts by removing the incentive for employers to do so, which is lower wages'.
Work and Workers
August 30, 2022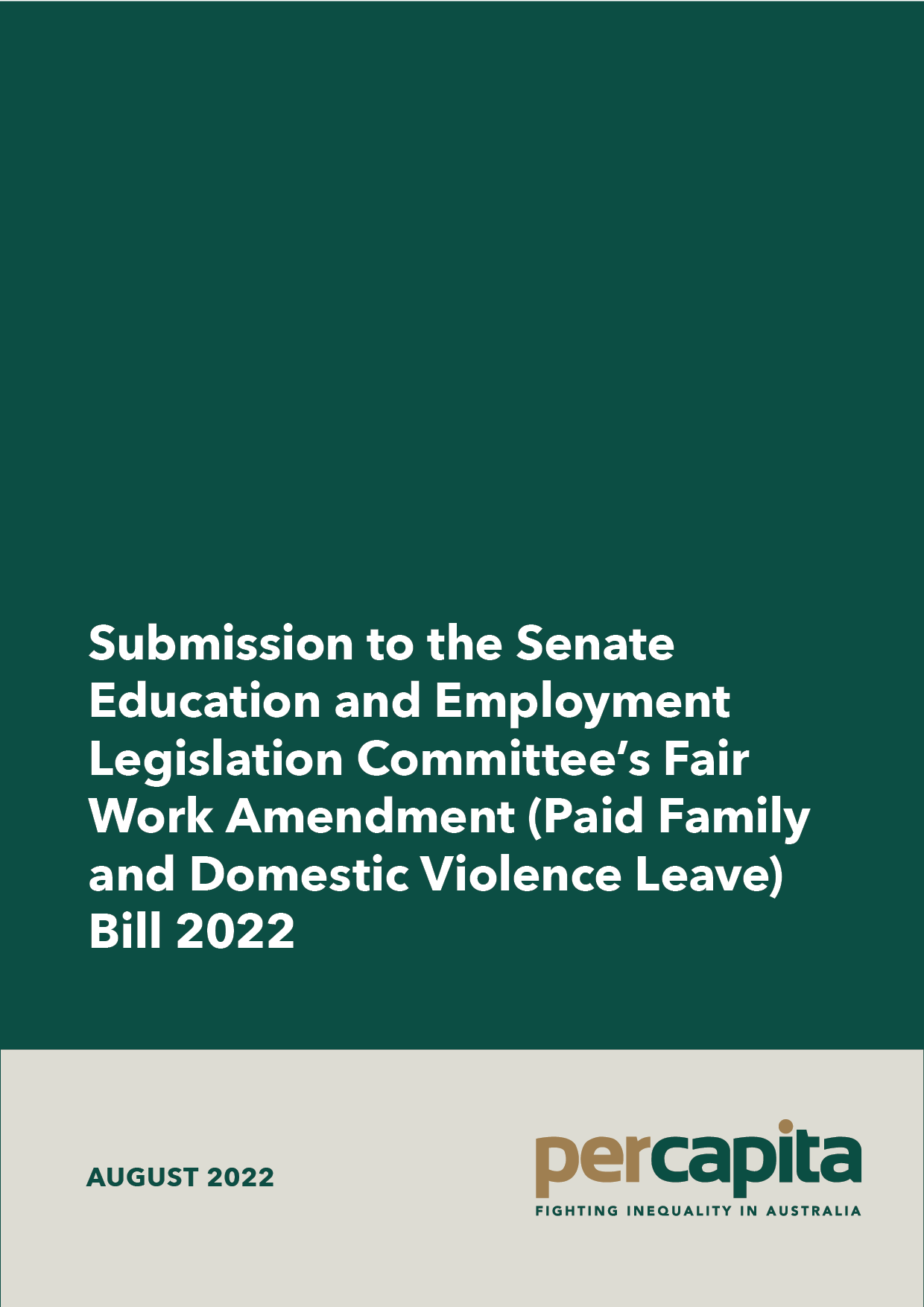 Per Capita has considered the Bill and is supportive of its aims.
Welcome back to Re:CAP – Per Capita's premier podcast where we unpack our latest research and examine the inequalities in Australian society.  This week, Emma Dawson is joined by Research Associate for the Centre for New Industry, Sarah Mackenzie to discuss their latest report: Towards Fairness and Security – Reforming Casual Employment in Australia  Read ...
Read more
Attaining bipartisan approval on reforms to Australia's industrial relations system has proved a colossal feat, marred by a tortuous parliamentary history. The passage of the Conciliation and Arbitration Act, which established Australia's first industrial relations system, was a great destroyer of governments. The bill took three years to make its way through parliament, precipitated the ...
Read more