A champion for Indigenous employment and education, Professor Nareen Young has been pioneering diversity and inclusion in Australian workplaces for over 25 years. She is this week's Changemaker.
---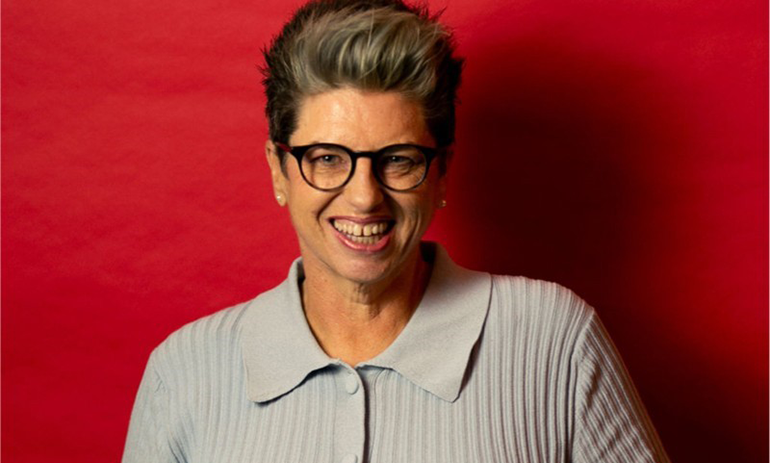 Professor Nareen Young is one of Australia's leading workplace diversity practitioners. For almost three decades, she has had significant influence on inclusive employment policy and practice, identifying trends unique to Australia's multicultural landscape and shaping organisations for the better.
Associate Dean of Indigenous Leadership and Engagement at UTS Business School, Young also leads the prestigious Jumbunna Indigenous Education and Research Institute's Indigenous People and Work Research and Practice Hub, a world-first platform investigating and supporting the employment contributions and experiences of Indigenous people.
In the not-for-profit sector, Young was CEO of Diversity Council Australia (DCA) between 2007 and 2014, during which time she contributed to the strategic transformation of the influential peak body through a new business model and restructure. Young also worked as director of the NSW Working Women's Centre, a peak state body for women's employment, and was director and employment lead at PwC Indigenous Consulting, where she worked with private and government organisations to implement First Nations employment strategies.
Young's influence on diversity in Australian workplaces is further demonstrable through her board roles with BlakDance, Per Capita and Evolve Housing, and positions on the Indigenous advisory bodies of National Australia Bank and Insurance Australia Group.
In 2022, she was appointed to the NSW Treasury's First Nations Women's Economic Participation Strategy's expert advisory panel as well as to the cultural advisory committee for this year's 23rd World Congress on Safety and Health at Work.
In recognition of her efforts, Young was named by the Financial Review and Westpac Group as one of Australia's 100 Women of Influence, receiving the inaugural top honour in the diversity category. It's an especially impressive achievement considering Young has ADHD, which she says made "finishing tertiary education really difficult".
In this week's Changemaker, Young addresses the fundamental challenges facing diversity in Australian organisations; how she brought DCA back from the brink; and why she values a hybrid working environment.
What does this role, and your advocacy more broadly, mean to you?
As a descendant of Sydney's First Nations people, I stand on the shoulders of giants. The resilience and capacity of Indigenous people to resist, to advocate and to create against great oppression means I am able to work in the positions that I've held and hold. It's an enormous privilege – and my responsibility and job – to do the best I can with this time, every minute of every day.
I also stand on the shoulders of giants of employee and legal activism, in both the employment and human rights sectors. I owe them all a great debt.
Take us through a typical day of work for you.
Like everyone, I work around emails. I go to a lot of meetings, many still on Teams and Zoom since COVID, which I like as it gives me more time to get things done.
I spend about half my time on the UTS campus and half at home. This works for me as I enjoy the stimulation of being at UTS physically and I work with lovely people, but I also like solitude to get things done.
A positive that has come out of COVID and from activists supporting workplace flexibility, most of whom are women and which includes me, is that we can make choices around how we as individuals work best. Everyone is different and I think that we're privileged at UTS.
How does Australia fare when it comes to workplace diversity and how can we, as a society, do better?
I think there are some fundamental challenges. The actual practice of workplace diversity and inclusion is a tool which will be more successful if we get better at managing what is holding us back – workplace racism, sexism and ableism.
We are not doing very well because the legal frameworks surrounding these issues are no longer fit for purpose, and need to be reviewed and amended. The two can't be separated.
I am a staunch self-determinationist, and am concerned that this concept has still not permeated in human resource management and diversity practice. For example, we still see a glaring lack of people with disability formulating workplace policy around disability. It's really quite extraordinary.
What is the biggest challenge you've encountered in your career and how did you overcome it?
Racism and classism. I just keep going.
What is your proudest career achievement so far?
Bringing Diversity Council Australia back from the brink after 15 years of mismanagement. This involved identifying and developing a unique business model, as well as learning the lessons of previous management in the not-for-profit sector, which was required to make the organisation thrive.
I'm also proud of slotting into a tertiary education role and making it work, even though I am not an academic. I have learnt that my tenacity is a great asset and I am really resilient to nastiness. Being decent to people comes back to help you, as does acting with integrity.
How do you stay motivated to work in this field?
I love the diversity of people and it helps that I find working in this role fun.
How do you unwind after work?
I have lots of methods. I like watching TV and movies, reading, eating, and walking or going to the gym. Swimming in and being near the ocean is one of my favourite things, as is being surrounded by my mob, my family and close friends.
What was the last thing you:
Watched? Bunch of Kunst, a documentary about the Nottingham rock duo Sleaford Mods.
Read? All That's Left Unsaid by Tracey Lien. I love books about my beloved Sydney.
Listened to? The podcast Nice White Parents; music because Harry Belafonte passed; and everything Miriam Makeba, especially the song Pata Pata. Vale – and thanks – to both of them.
Published by Pro Bono Australia – Ruby Kraner-Tucci | 24 May 2023