It's here! The much-awaited, must-respected Per Capita Progressive Summer Reading List is released in December each year. It's a compilation of the 2018 books we found most interesting, most inspiring, and most innovative from a progressive standpoint. Some are already best-sellers, others are wild cards, all will keep you entertained and engaged through summer.
And, for the first time, we're giving you the chance to win the full set. All you have to do is donate, as little or as much as you'd like, to our Christmas campaign to enter the draw to win all ten titles.
No Friend But The Mountains – Behrouz Boochani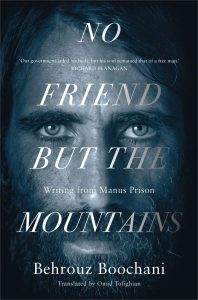 In 2013, Kurdish journalist Behrouz Boochani attempted to seek asylum in Australia. He was detained on Manus Island and has been there ever since. His words, typed out in secret on his mobile phone or spoken quietly on Skype calls from the prison's toilets, have been published and broadcast in newspapers, on conference panels, and at movie screenings as he continues to fight for the liberation of those incarcerated on Manus. This lyrical memoir/witness account/call for resistance asks why and how Australia could do what it does to those who arrive at its shores seeking sanctuary.
One Hundred years of Dirt – Rick Morton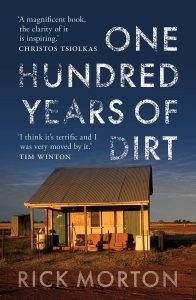 City dwellers engaging in politics and social affairs can often glaze over the reality of rural disadvantage in Australia. But you can't ignore Rick Morton's complex first hand account of growing up in remote Queensland, struggling with inter-generational trauma, poverty, sexuality, and violence. This isn't an easy read; it's a candid and confronting challenge to those who ignore or justify the privilege bestowed upon the wealthy and the disappearance of social mobility in Australia.
Going Postal – ed. Quinn Eades & Son Vivienne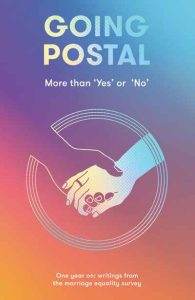 It's been one year since the results of the marriage equality postal survey returned a Yes vote, but this isn't a happy anniversary for Australia's LGBTIQ community; it's bittersweet at best. 90% of LGBTIQ people in Australia reported that the postal vote had a negative impact on them. Homophobic verbal and physical assaults doubled in the three months following the announcement of the survey. As this raw anthology of 'writings from the postal survey' makes clear, some didn't survive the process. Essential reading to understand the impact of the survey on Australia queer and gender-diverse community.
Not That Bad – Roxane Gay
This heartbreaking and provocative compilation of essays, subtitled 'Dispatches from Rape Culture', offers something sorely needed amidst the political battleground the #MeToo movement has become: honest, unflinching stories from writers exploring the aggression and violence they face on a daily basis, without the aggressive and violent interjections of online discourse. From a journalistic account of the refugee crisis and its rape epidemic to a deeply personal account of child molestation, these dispatches remind us why we can never dismiss sexual harassment as 'not that bad'.
The Hate Race – Maxine Beneba Clarke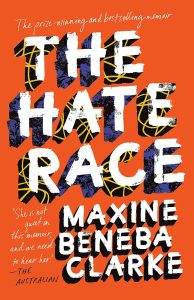 It's been quite the year for memoir in 2018, and Maxine Beneba Clarke's stark and powerful account of growing up Black in suburban, white Australia is one of the best. A racially charged state election campaign in Victoria has reminded even those of us who are content to ignore the racism around us that Black Australians cannot. The Hate Race tracks that experience over a lifetime, from the insensitivities and microaggressions of daily life, to openly hostile and aggressive personal racism, to insidious and inescapable institutionalised racism. Despite it all, the tone isn't angry – while it's sometimes devastating, it's often incredibly funny. Add it to your summer list.
How Fascism Works – Jason Stanley
The Trump presidency has been an inescapable fact of 2018. This important read places Trump in the international historical context of fascism. Stanley, whose parents were refugees from Europe in World War II and whose work on fascism and propaganda is world-renowned, clearly and accessibly lays out the ten pillars of fascist politics and shows how democratic societies throughout history, including the United States, have always been vulnerable to fascism. He shows how the patterns apply today and warns that rhetoric and political bluster can become reality all too quickly unless we recognise the signs.
The Fifth Risk – Michael Lewis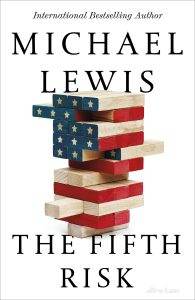 Few can beat Lewis for the depth of his research into the less explored  areas and his great narrative style. His latest examines the ways that the Trump team is undermining decades of effective public policy in key areas such as the environment, energy and food security.
Eggshell Skull – Bri Lee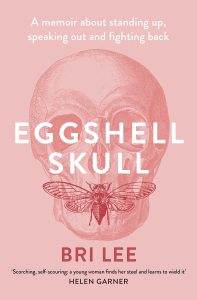 Compelling but depressing account of how Australia's justice system treats victims of sexual assault, with particular focus on the rural circuit court and how the system there routinely fails women and child victims of abuse.
Radical Markets – Eric A. Posner and E. Glen Weyl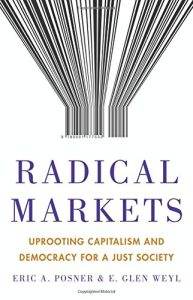 This thought provoking book throws out almost all standard thinking about markets (left and right). The authors say that genuinely open, free, and competitive markets can reduce inequality and improve the stability of societies.
Women and Power – Mary Beard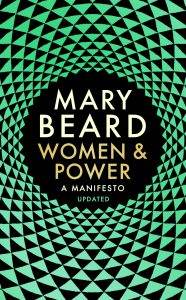 This brilliant short book (115 pages), adapted from two lectures given by renowned classicist Mary Beard, clearly and compellingly describes the way in which women's exclusion from power is culturally embedded, exploring the roots of misogyny in Greek and Roman antiquity. More than a classics lesson, though, Beard turns her formidable intellect to proposing radical solutions, arguing that power itself must be redefined if women are to overcome centuries of enforced silence.